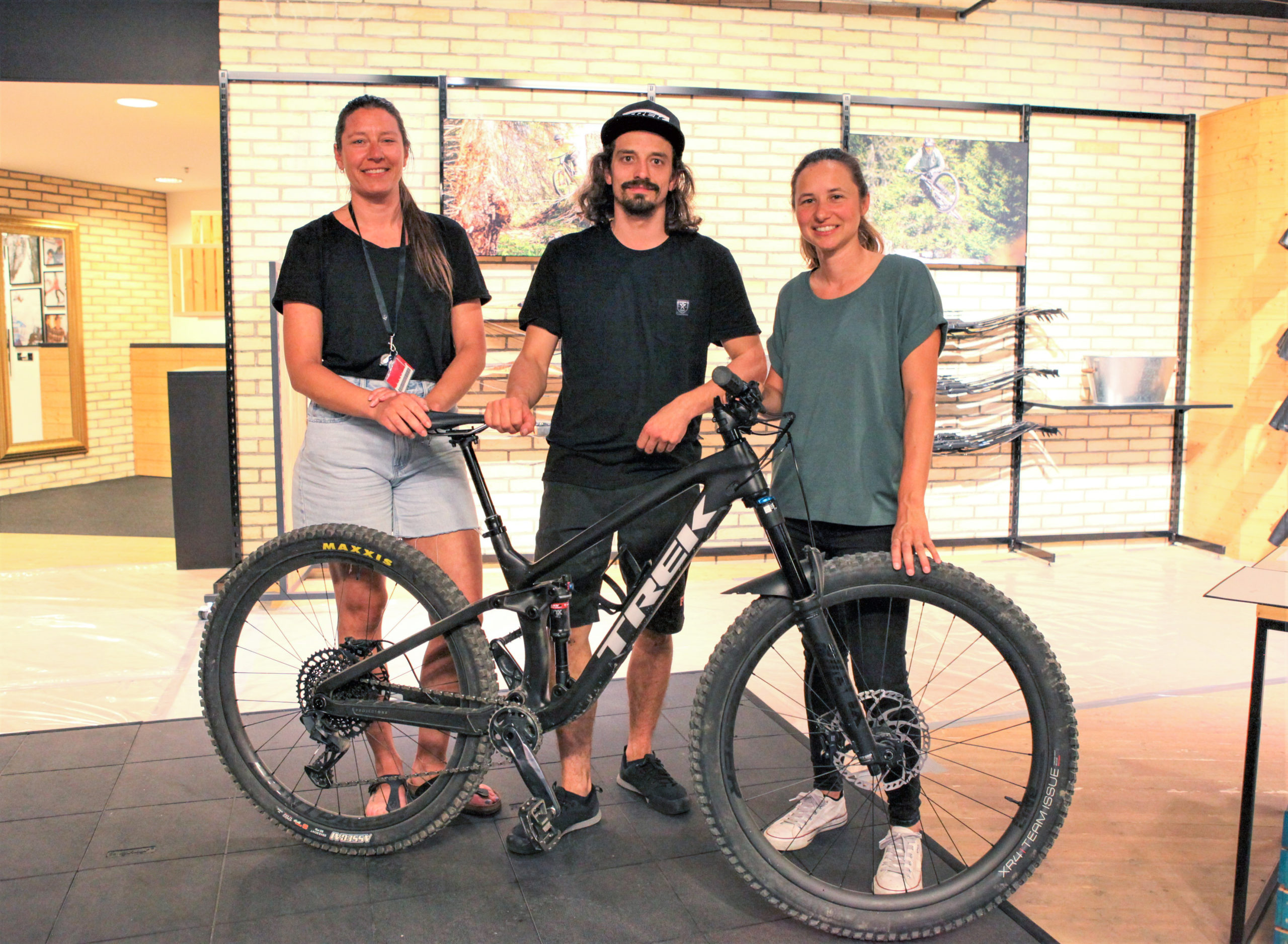 Bicycle instead of car – this is the name of the nationwide campaign called «bike to work» by Pro Velo Schweiz. Every year in May and June, thousands of people come to work by bike. At the Weisse Arena Gruppe, 44 people in 11 teams took part this year. This saved a total of 1225 kilograms of CO2.
The «bike to work» challenge has been on the agenda of employees of the Weisse Arena Group for years. The Weisse Arena Group took part in the nationwide campaign for the 13th time. The aim of the «bike to work» challenge is to raise awareness of sustainable mobility and offer an environmentally friendly and healthy alternative to the car. A total of 44 WAG employees regularly came to work by bike or e-bike this year. The result of the 11 teams is impressive: The employees of the Weissen Arena Group collected an impressive 8595 kilometres during the campaign. They thus saved 1225 kilograms of CO2 and contributed to reducing CO2 emissions.
The best teams of the Weisse Arena Gruppe
As in the previous year, «Paul & the Jerry Racing Team» (Paul Hertel, Simone Oestreicher, Mirjam Gloor, Remo Schöpfer) were the most successful of the 11 teams from the Weissen Arena Group. Second place went to «The Lightspeeds» (Uwe Reisedorf, Graziella Casutt, Gianin Christoffel and Rebecca Doll). The podium is completed by «Team Superfast» (Toni Kalberer, Reto Fry, Sandrina Hirzel and Patrick Hug). The members of these teams cycled to work almost every day – despite the rainy May.
In the individual ranking, Toni Kalberer from «Team Superfast» finished best with 634 km. Markus Freiburghaus from the «Firschlug.Freihei.Fahrrad!» team came in second with 621 km. With a total of 607 km, Ursin Saluz from «Team OhneFlo» is in third place.
Congratulations to the best teams and the most diligent bikers!
Switzerland-wide record for Bike to Work Challenge
The «bike to work» Challenge of Pro Velo Switzerland has had a record year all over Switzerland. With a growth of 21%, 97'616 enthusiastic cyclists from 3249 companies took part in the Challenge. They covered over 28 million kilometres by bike.
«Bike to work» 2023 in numbers