The protection of the environment and the sustainable use of natural resources are among the most important goals of the Weisse Arena Gruppe. Since 2010, Greenstyle stands for our sustainability concept. Since then, numerous larger and smaller measures have been implemented annually in the areas of energy, water, zero waste, consumption and biodiversity.
Maximum energy efficiency: Energy that is not consumed is the most environmentally friendly and cheapest energy. Therefore, the reduction of energy losses through the electrification of mobility, building renovations and the promotion of non-motorised transport are central.
Energy supply: We want to transform the destination from a consumer of fossil energy to a producer of regional and renewable energy. The decarbonisation of buildings and mobility and the expansion of solar energy are the focus.
In the destination of Flims Laax Falera we are at the source of clean water. Nevertheless, the distribution battle has long since begun here as well. Many bodies of water are polluted by overuse and construction. We want to use water better and more efficiently and prevent pollution.
Waste is resources in the wrong place. Following the guiding principle «reduce, reuse, recycle», we strive for a circular economy: no new resources are needed, everything is reused. The goal: prevent littering and keep the environment clean.
Minimum distance, maximum quality: keeping everything as local and seasonal as possible means shorter transport routes and promotes the local economy.
It is the absolute alpha and omega of our planet: biodiversity! In order to keep it that way, we protect it and iron out the mistakes of the past.
The entire electricity demand of the Weisse Arena Gruppe has already been covered 100% by renewable energy since 2008. However, our vision goes even further. With the help of Greenstyle, the entire destination is to be transformed from an energy consumer to a producer. This is to be done in cooperation with the communities, their local and secondary residents as well as partners and guests. Our goal is to cover 100% of our energy needs with climate-friendly, regional sources and to stop using fossil fuels. This vision covers the entire geographical area of Trin, Flims, Laax, Falera and Sagogn.
Greenstyle expert Reto Fry on the vision
«The following calculations show that our vision is realistic: The total energy demand of the destination today is 280 GWh and the potential for energy production is estimated at 290 GWh. This already sounds promising. But it gets even better: through maximum energy efficiency, the destination's total energy demand is to be reduced to 179 GWh.»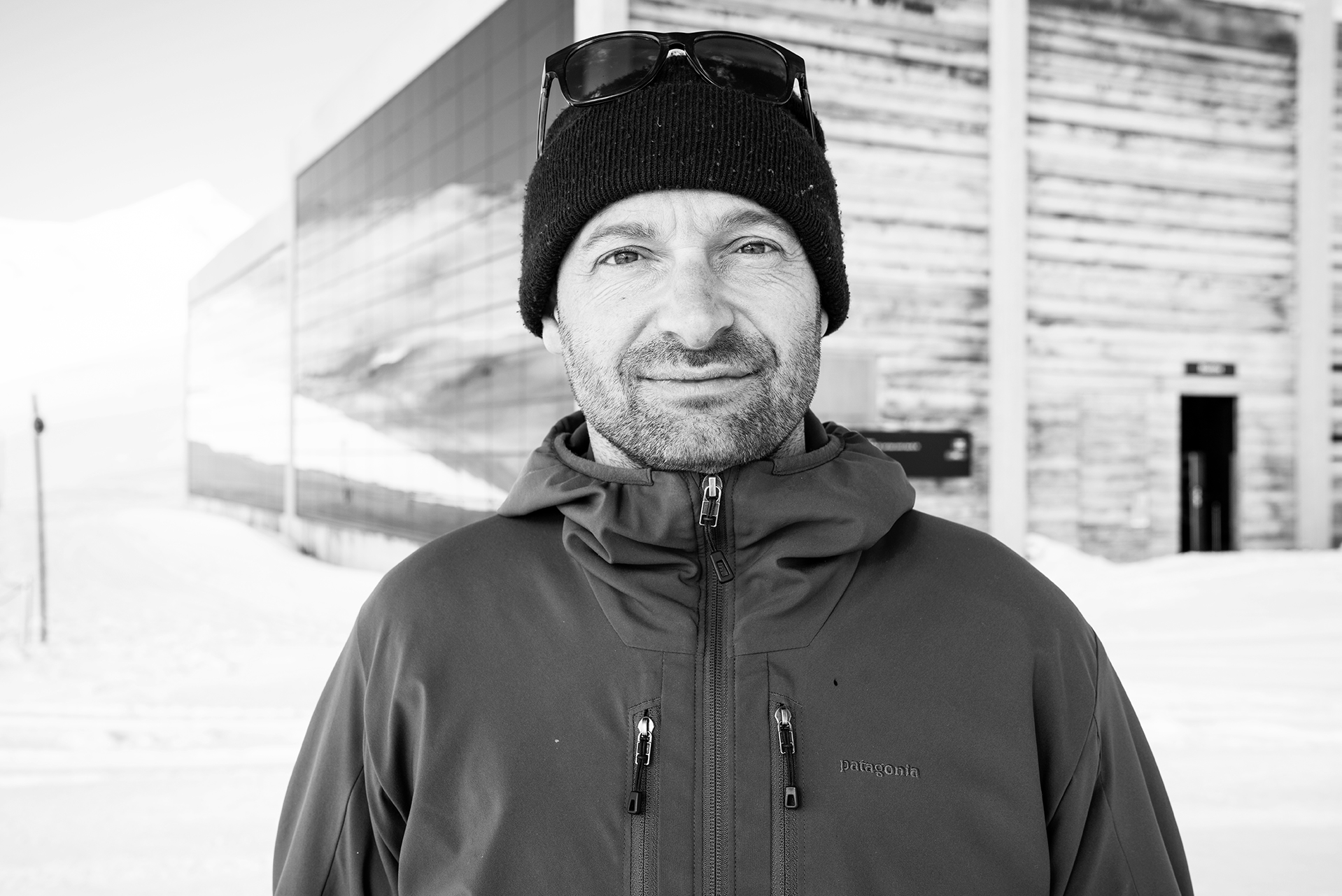 Our plan in six steps
To achieve our vision, we are working according to a 6-step plan. With the help of this plan, the entire destination is to be transformed from an energy consumer to an energy producer.
Renovation of existing buildings, e-mobility and promotion of pedestrian and bicycle traffic
Replacing oil heating and climate-friendly building materials
Solar panels on roofs and facades
Battery and hydrogen vehicles and charging infrastructure
Wind farm, hydropower and photovoltaics
Storage lakes, hydrogen and batteries
Our playground is the lift facilities, six hotels, 32 restaurants and bars, seven sports and rental shops, a ski, snowboarding and bike school, and a management and construction company. We promote the community and involve guests, employees and committed volunteers. Our goal is to inspire locally to globally with Greenstyle. Because together we can achieve more.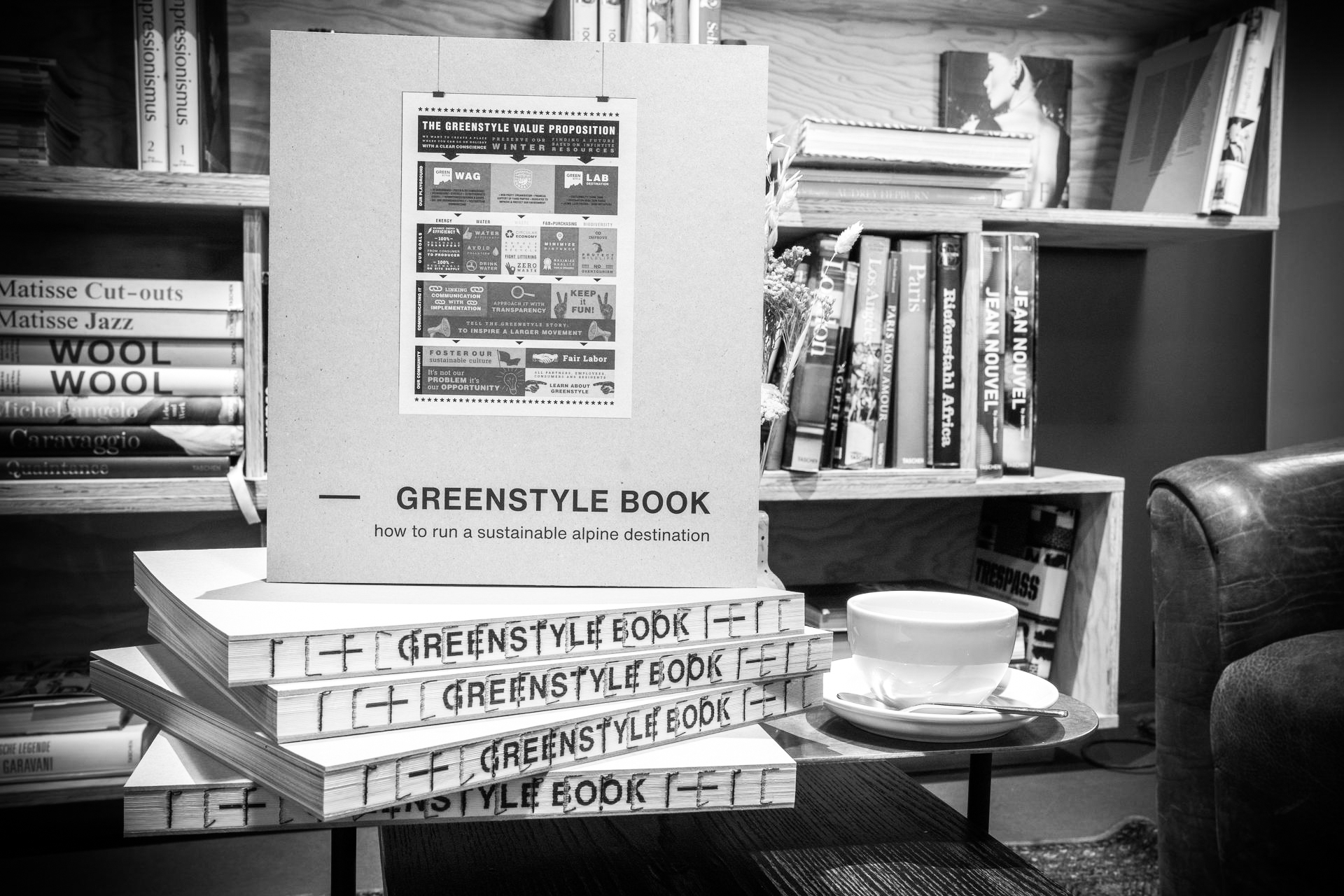 The Greenstyle Book
Greenstyle Book «how to run a sustainable alpine destination» – this is the name of the book from the Weissen Arena Gruppe that reflects our vision of a sustainable alpine destination. The tenth anniversary of our sustainability strategy was the reason for writing the Greenstyle Book and sharing our experiences and visions with employees, locals, guests and all interested parties. The result is a book of over 250 pages. It summarises projects, goals and visions of the past 10 years and is intended to serve as a guide for more sustainability.
The Greenstyle Book to flip through online
By 2023, our energy consumption is to be reduced by 0.4gwh.
In addition to the already 100% Swiss hydropower, we will generate up to 1gwh from our own solar, wind or hydro plants.
By replacing all oil heating systems with climate-friendly systems in all our buildings, we will reduce our CO2 emissions by 100% by 2023.
Our motto is "reduce, reuse, recycle"! We use less packaging and reusable instead of disposable solutions and additionally recycle plastic.
We continue to reduce the use of unethically produced products and increase the transparency of the origin of our products towards our guests.
In new buildings and refurbishments, we rely on nature-oriented infrastructure such as green roofs, Bosco Verticale, ecologically valuable plants and green company areas.
Greenstyle Foundation
The Greenstyle Foundation is a non-profit organisation – a cooperation of the Weisse Arena Gruppe and committed people and companies of the holiday destination Flims Laax Falera. It is dedicated to the preservation of our environment. The foundation was established by the Weisse Arena Gruppe in 2016. Since then, the Weisse Arena Gruppe has supported the foundation with various measures to raise funds. We use the donated money to support charitable projects in the region.