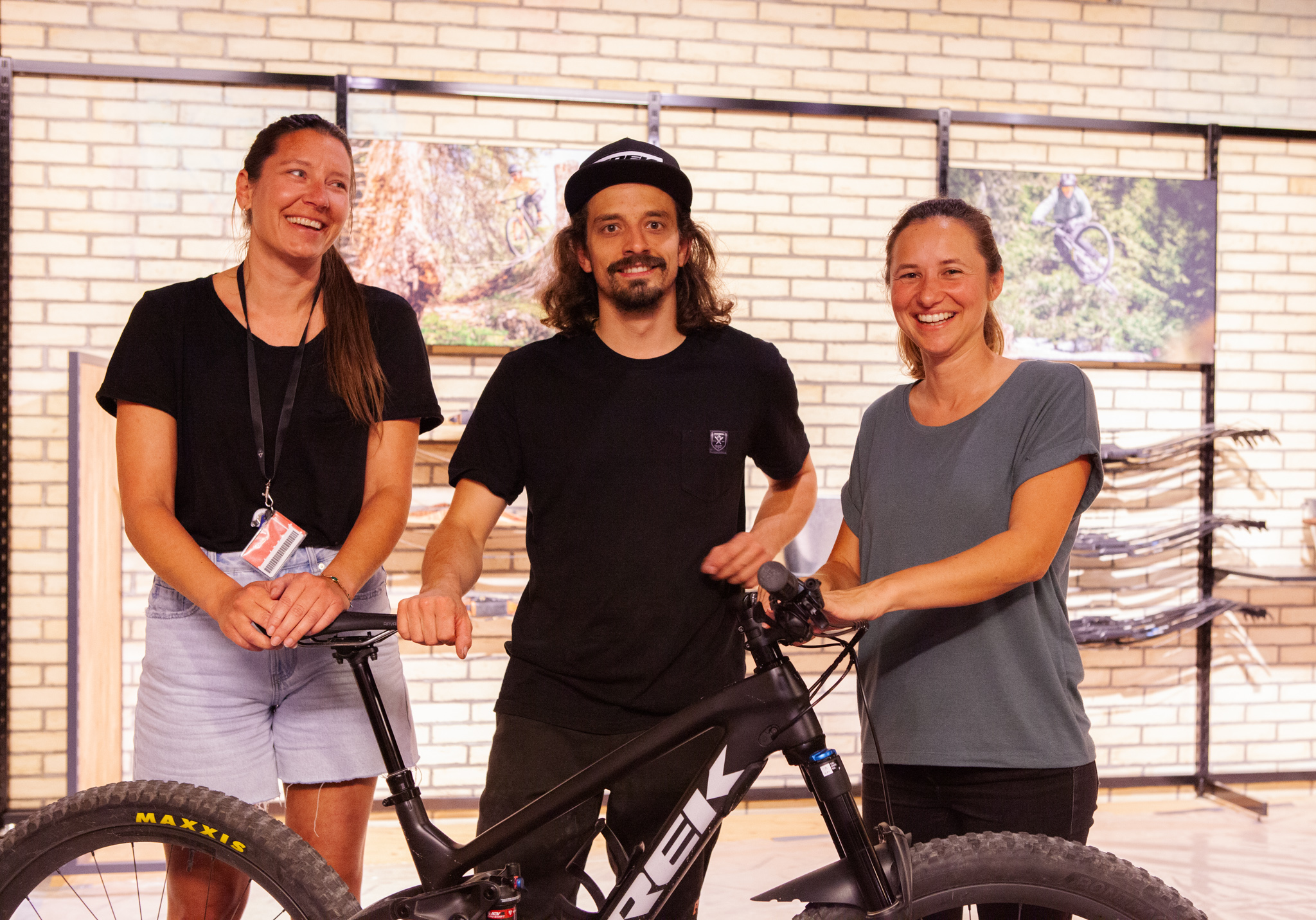 This year, the Weisse Arena Gruppe once again took part in the nationwide «bike to work» campaign. 26 participants gave up their cars for two months and came to work by bike or e-bike. The company's result is impressive: The employees of the Weissen Arena Gruppe collected 3115 kilometres. They thus saved 449 kilograms of CO2 and contributed to reducing CO2 emissions.
Bicycle instead of car – this is the goal of the nationwide campaign called «bike to work» by Pro Velo Schweiz. Every year in May and June, more than 70,000 people go to work by bike instead of by car. The Weisse Arena Gruppe has also been taking part in the challenge for many years.
Results of the Weisse Arena Gruppe
According to the evaluation, more than 2829 companies with a total of over 80,500 employees took part this year in Switzerland. At Weisse Arena Gruppe, slightly fewer employees took part this year than in previous years. A total of 26 participants in 7 teams travelled to work by bike. This saved 449 kilograms of CO2.
Of the 7 teams from the Weisse Arena Gruppe, «Jerry Racing » (Simone Oestreicher, Mirjam Gloor, Remo Schöpfer) was the most successful. Second place went to the «Turboschnecken» (Sarina Oechslin, Ornella Carigiet, Bianca Schmid, Belinda Ardüser), followed by the «Höflichen Wölfe» (Corinna Engelmann, Patrick Hug, Reto Fry, Clemens Geisser). The members of these teams cycled to work almost every day. Congratulations to the top three teams!
Regardless of whether they achieved a top ranking or not – all 26 participants of the Weisse Arena Gruppe did their part to reduce CO2 emissions for a short time and to do something good for the environment.
«Bike to work» 2022 in numbers