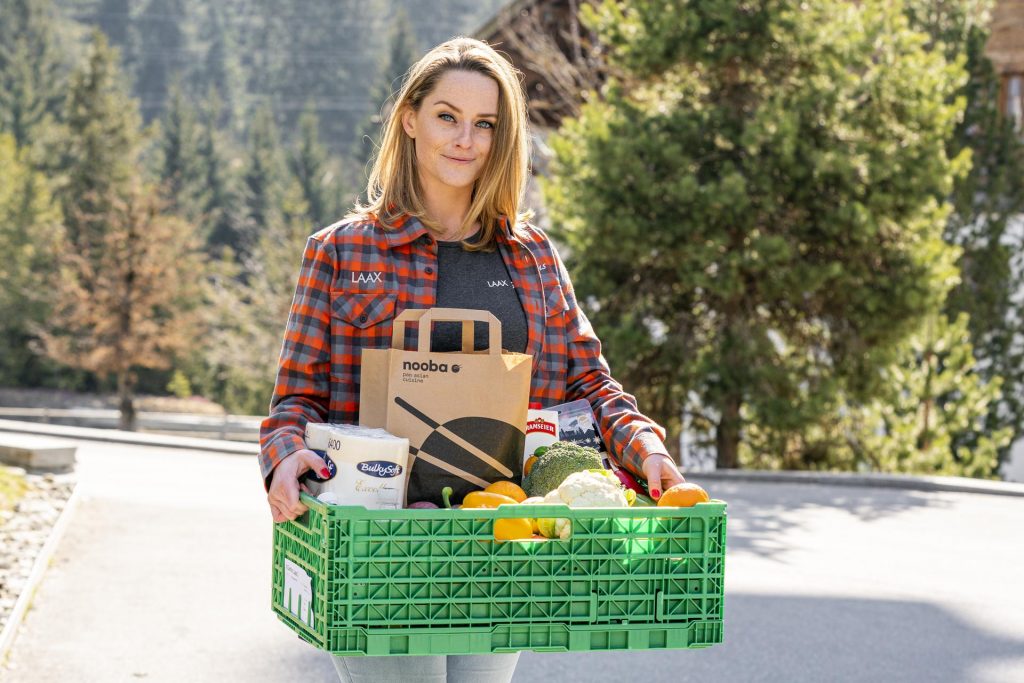 On Friday, 13 March 2020, all ski resorts and lifts in Switzerland were closed by the federal government. For safety reasons, due to the Corona pandemic. The decision was followed by a hectic weekend for the Weisse Arena Gruppe. Guests had to be informed. Urgent clean-up work had to be done in a hurry, the cable cars were parked as quickly as possible and those who could were transferred to the home office. Then came Monday: the stress was over, the rocksresort was empty and the lifts were at a standstill. Dozens of employees no longer had work to do. The abrupt end of the winter season left a vacuum, an almost uncanny emptiness.
Offering a helping hand
But infrastructure and staff were available and wanted to be used. And so ways were sought to fill this void, to keep people meaningfully occupied and, if possible, to make a contribution to the general, extraordinary situation. Together with the surrounding communities of the destination Flims Laax Falera, help concepts were developed; support from the Red Cross, Spitex and people in the risk group. For example, a driving service was offered, lunch was cooked and errands were run.
LAAX Delivery
Even independent of the assistance services, creative thinking continued. The idea of a delivery service for all residents of the communities of Flims, Laax and Falera was quickly born and LAAX Delivery was born. Delicacies from Nooba, Camino, Burgers and a selection of basic foodstuffs are offered. Delivery is made directly to the door. And LAAX Delivery has met with a remarkable response: in the first month alone, almost 500 hot meals were delivered to the doorsteps of the destination. The feedback is positive, some miss French fries on the menu, some Kaiserschmarrn, but otherwise the customers seem to be more than satisfied according to the survey. One thing is clear: even after the Corona crisis, we want to keep the delivery service!