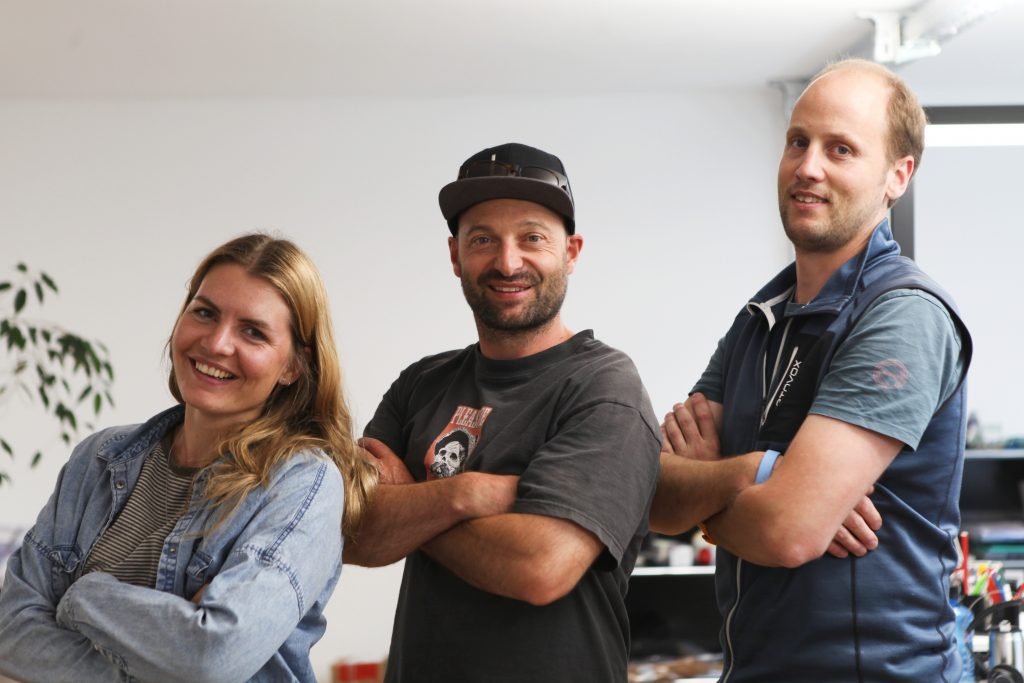 The "bike to work" challenge comes to an end with a new record: with 7,133 bike kilometres collected, the Weisse Arena Gruppe together with Flims Laax Falera Management AG far exceeds last year's record of 6,509 kilometres. The 11 participating teams thus saved around 1,027 kilograms of CO2 during the months of May and June. The 16,000,000 kilometres covered in the previous year were also clearly surpassed in Switzerland with 17,510,088 kilometres.
43 participants from the Weisse Arena Gruppe and Flims Laax Falera Management AG gave up their cars for two months and came to work by bike or e-bike. The team "il Tschaler" with Amanda Krüttli, Reto Fry, Markus Freiburghaus and Renato Nigg was in the lead until the end: they alone were able to collect 1,477 kilometres! In second place is the team "Chixxs on bike" with 947 kilometres, just ahead of the team "Flims retour" with 942 kilometres.
Members of these teams also lead the individual rankings: Reto Fry (il Tschaler) is in first place with 665 kilometres, Markus Freiburghaus (il Tschaler) in second place with 551 kilometres and Madlaina Casty (Chixxs on bike) in third place with 489 kilometres.
Podium or not – all participants did their part to reduce CO2 emissions for a short time and to do something good for the environment. And who knows – maybe some of them will leave the car behind more often in the future and get on the saddle.
As a reward, there will be a delicious dinner and all participants are invited to join in. In spring, the team of the Riders Hotel spoiled the hard-working bikers of 2018 with their vegetarian specialities in a cosy ambience. The date and location for this year's dinner will be announced at a later date.
Bike to Work 2019 in numbers